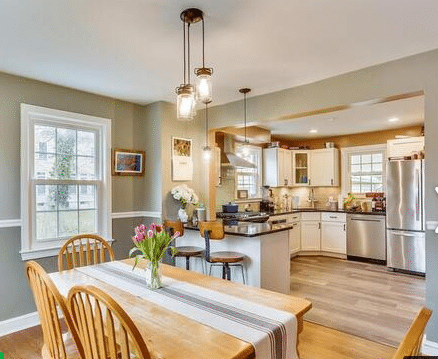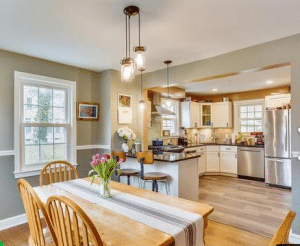 If someone considers a kitchen upgrade, they're probably considering swapping out appliances and calling it a day. But a kitchen upgrade can be about new countertops, updated kitchen cabinets, an island addition, refreshed lighting, and more possibilities. 
A kitchen, by default, can become the gathering place of the home, and filling that area with warmth, comfort, and space can go a long way to making the entire home feel lived in and full of life.
If your kitchen feels outdated with worn cabinets, uninspired countertops, or the flow of the room simply doesn't match your vision, it's time to make a change with a beautiful kitchen makeover. From custom cabinetry, counters, and floorplans, our work can add some excitement to the flow of daily meal preparations and entertaining. We've helped hundreds of homeowners just like you design and plan the kitchen of their dreams on time and on budget.
Our team is here to serve every aspect of your remodeling needs. Just give us a call or email us to know about kitchen remodel cost in Montgomery County. We'd be happy to discuss any custom kitchen remodeling ideas you may have as well and make a plan to create them in your home.